With the new year upon us and our new 10,000+ sq. ft. development open, we're taking a moment to look back at the past decade and celebrate how far we've come since opening in 2014! But first and foremost, our entire 'Red Pants Team' at Stock Island Marina Village and The Perry Hotel Key West would like to thank our community and guests for their encouragement, patience, input, and most importantly, your support during our time of renovation. We look forward to continuing to offer you a world-class and authentic Key West experience in the decades to come.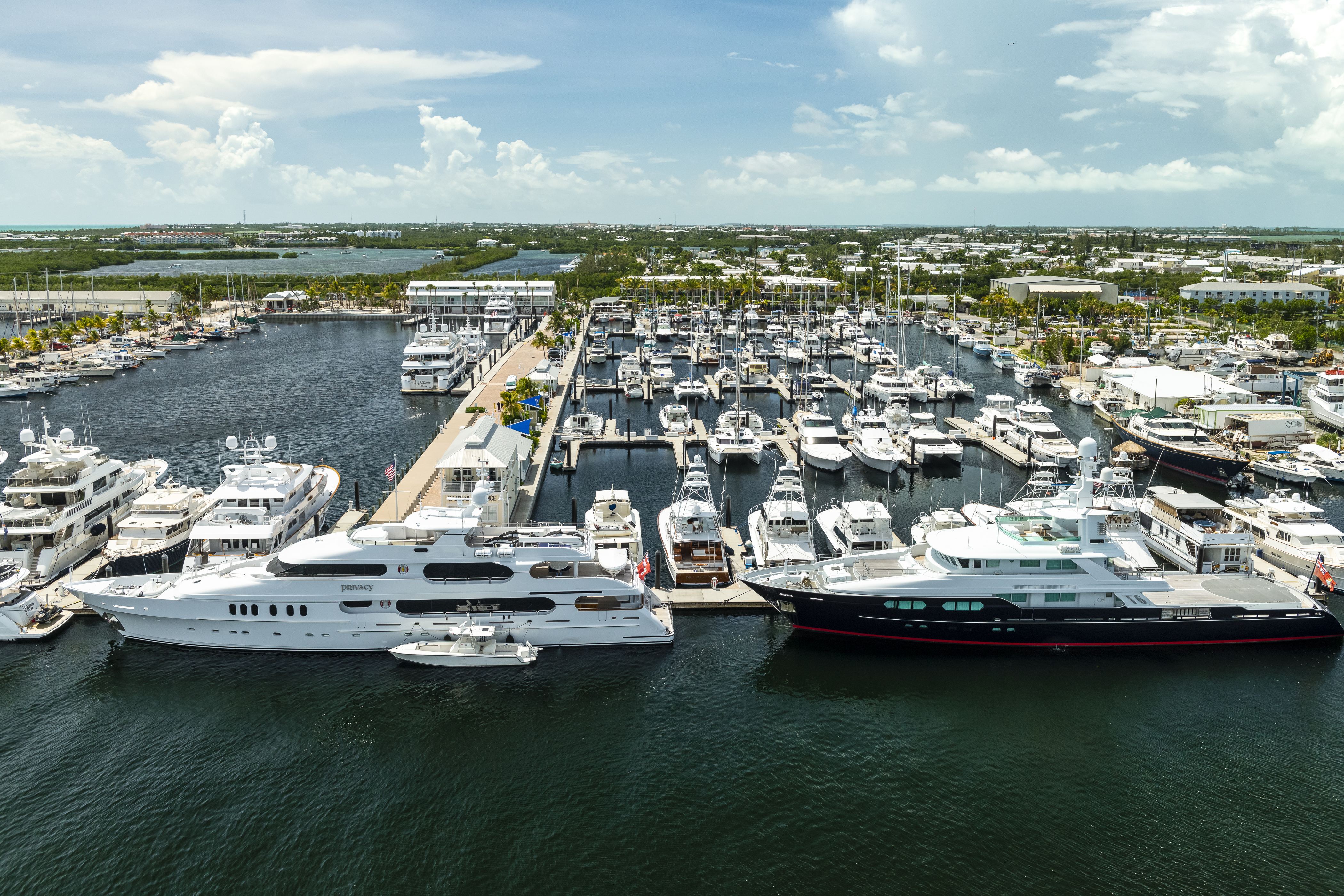 ---
A Brief History
Deeply connected to the history and culture that makes up Key West, Stock Island has always been, and continues to be, a critical part of this eclectic destination. Named literally for the island that housed and maintained livestock, Stock Island is the backbone that helped advance the development of The Keys. As an extension of Key West, we're just one bridge away from the hustle & bustle of downtown, three miles from the airport and five miles from Duval Street.
Situated in Safe Harbour, Stock Island offers deep and wide channels for boaters to easily maneuver. Initially dug out as a quarry in the 1950's to aid in the expansion of "New Town", Safe Harbour now runs as deep as 25ft and accommodates vessels up to 300ft. Safe Harbour was also an essential location for the predominant fishing industry during the '50's and thereafter. As the home of the third largest reef system in the world – the Florida Keys and Key West are a mainstay in providing seafood to the United States and the world. Today, Stock Island Marina Village continues to host shrimp, crab, and other fishing boats that are a critical part of the island of Key West's culture and lore.
---
Phase One
Jump ahead to the early 2000's when the demand for a unique Key West experience was ever growing and the possibility of a waterfront development location, capable of both marine and upland based expansion, became a reality. After years of planning and overcoming a few roadblocks along the way, our vision came to fruition six years ago in January 2014. Now covering over 40 acres, Stock Island Marina Village and The Perry Hotel support the existing working-waterfront along with land based accommodations and experiences that promote the authenticity of what is Stock Island as the backbone of Key West.
In order to acknowledge the authentic nautical history of Stock Island, the destination of Stock Island Marina Village started from the water. Phase one included 220 slips, two 900' land piers splitting three basins, and two distinct docking systems with the intention of housing four main types of marina "guests" - transient, long term, commercial, and charters.
Our liveaboard community, Coconut Row provides parking and space for your grill and gazebo at your boat. First-class bathhouses and laundry facilities combined with 168 hour per week service and security make this one of the most authentic Key West boating experiences possible.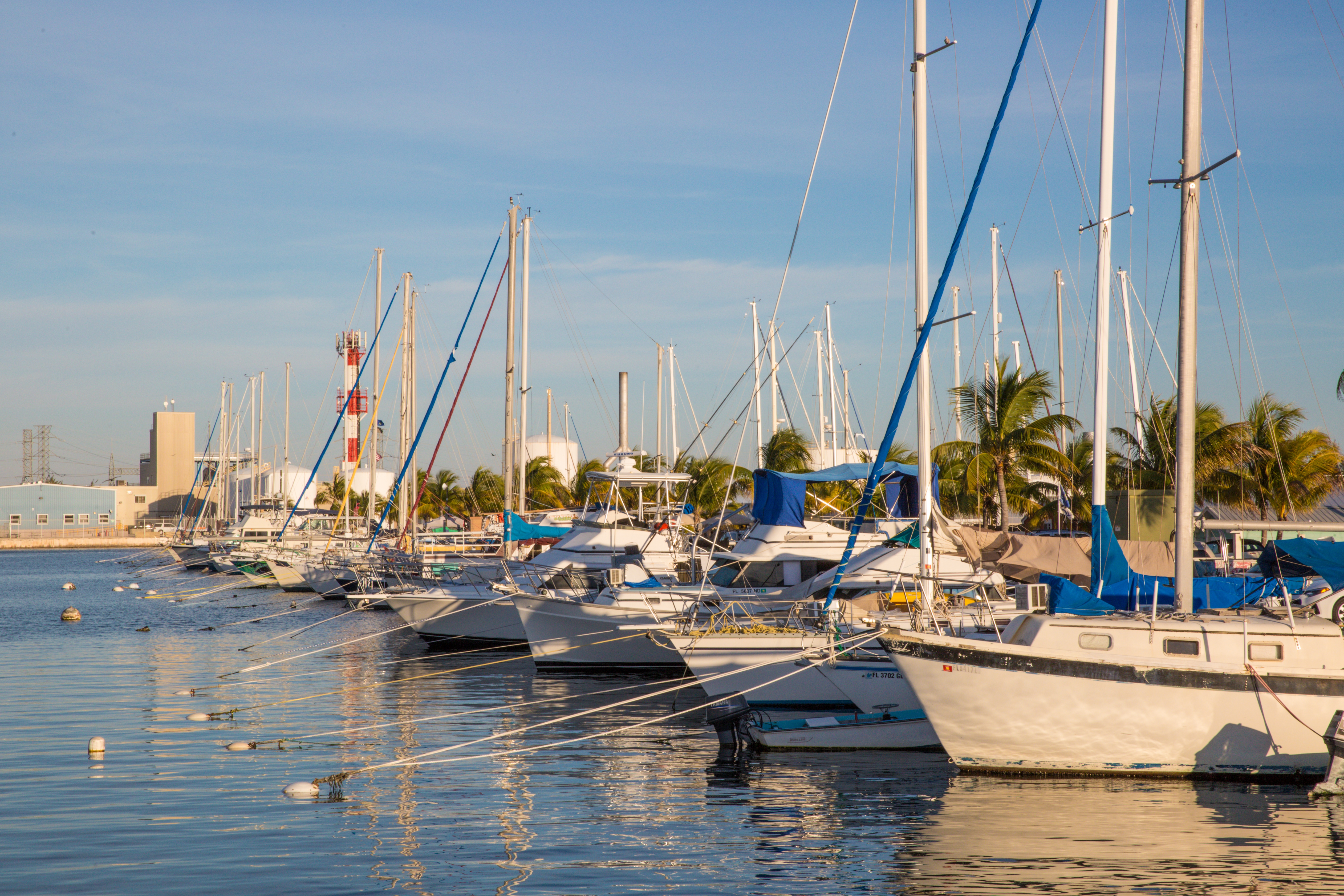 On Ship Store Lane and conveniently positioned next to The Perry is Charter Boat Row – home to our Experience Partners. Snorkeling, diving, back country fishing, deep sea fishing, jet skis, reef fishing, sailing, sailing lessons, paddleboard, kayak trips, and more are all available for our guests to enjoy.
---
Phase Two
The Perry Hotel Key West opened May 2017 and combines the best in luxurious comfort and world class hospitality along with the adventures and experiences our guests come to expect from a Key West vacation. Amenities at the 100 room boutique hotel include a state of-the-art gym, waterfront pool, on-site concierge, the stunning Sunset Lounge, parking, and a complimentary hourly shuttle into downtown Key West to our sister marina and restaurants at the A&B Marina Complex.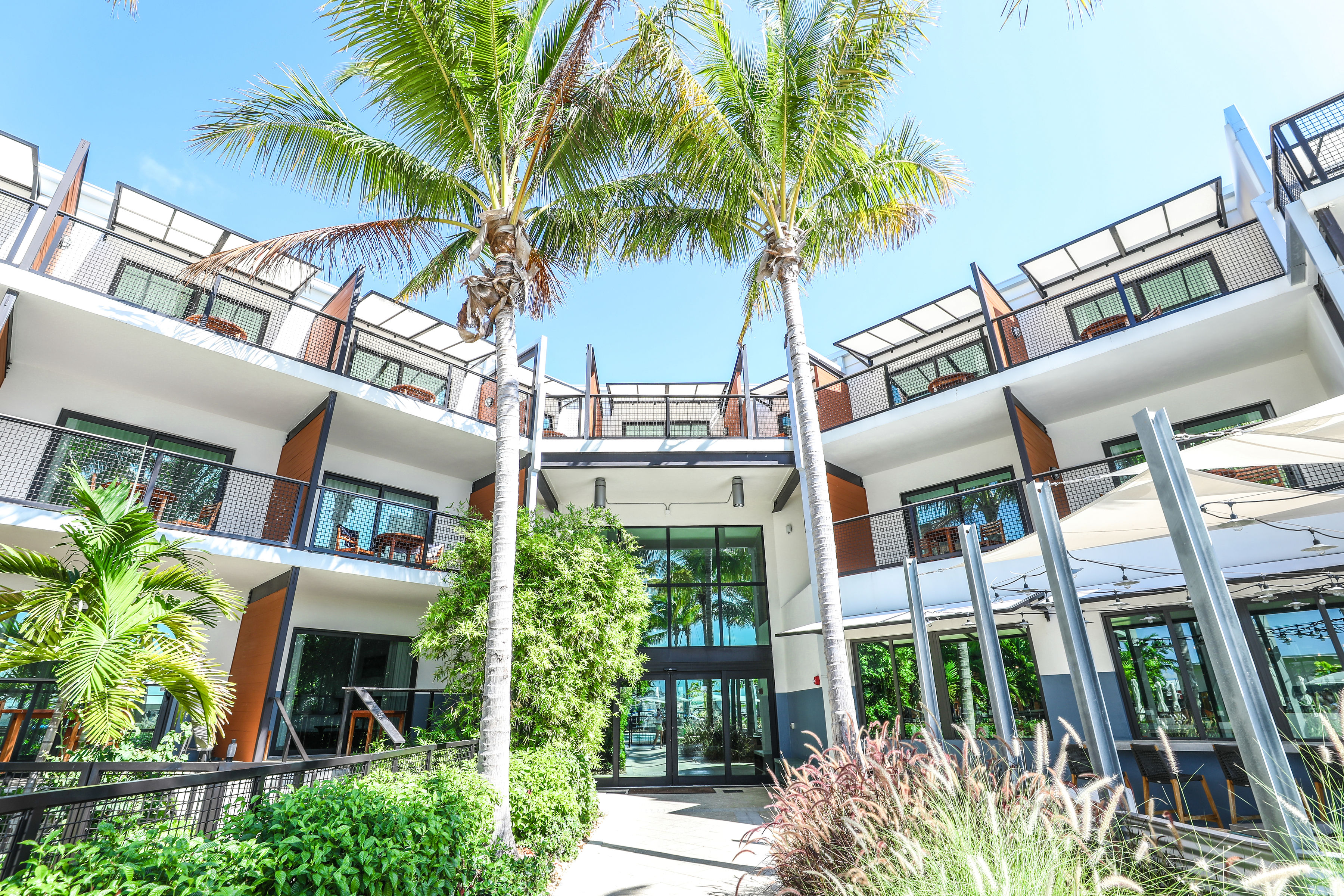 To us, a "village experience" means that every part of your stay, whether on the water or land based, feels like home and that your needs and desires are met with the highest standard of hospitality. Dog parks, community gardens, orchid gardens, an artist enclave, and much more were carefully thought out to enhance our guests' experiences.
Two waterfront restaurants, Matt's Stock Island Kitchen and Bar, and Salty Oyster Dockside Bar and Grill were designed and opened simultaneously with the hotel to provide guests with dock-to-dish cuisine prepared with the freshest local ingredients, complemented by delicious cocktails.
---
Phase Three
With the success that followed phase two, we immediately began planning for phase three. In November 2019, and with the help of Cadence architectural group, Stock Island Marina Village unveiled another expansion to supply even more state-of-the-art amenities to enhance this first class experience.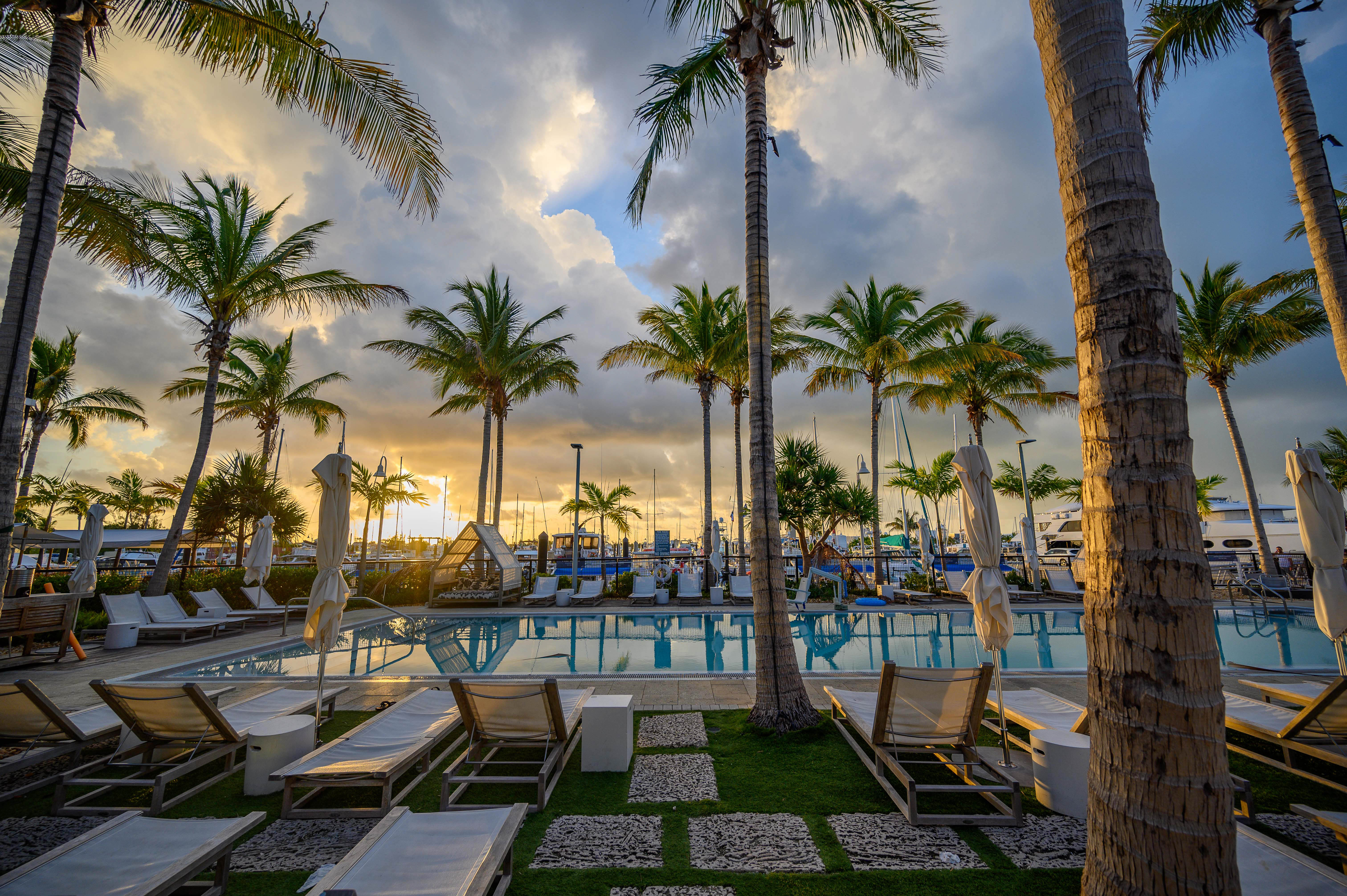 Adjacent to The Perry, the Coral Lagoon building is getting a facelift with new glass storefront options that will soon include everything from ice cream shops to dive shops, while the Key Tex Building, already our artists enclave, has brought more creative partners onto the Stock Island Marina Village, further enhancing your cultural understanding and experience that is Stock Island in Key West.
There are still a few spots left at both our retail and artist spaces, so if you are an artist, nautical, marina or hospitality based company looking to enrich and grow the culture of the keys and expand your footprint to the exclusive Stock Island Marina Village, we'd love to chat!
A second waterfront pool was added with a 545 sq. ft. VIP terrace next to the new 3,200 sq. ft. event lawn. This space was added to provide guests with a premier destination for waterfront events with a full schedule starting this year. The event lawn, which includes a raised stage, can hold a tent for 250 people seated, perfect for intimate weddings to grand galas. As a home base for some of Key West's biggest festivals including, Key West Food & Wine Festival, Key West Songwriters Festival, I Love Stock Island Festival, and more, this spacious area will only enhance the experience for all who attend with a unique waterfront location, parking, and world class food and beverage catering options. Stay tuned for more details on our action packed schedule of events for the new year, including full moon parties, dive-in movies, weekly backyard BBQ's, and more!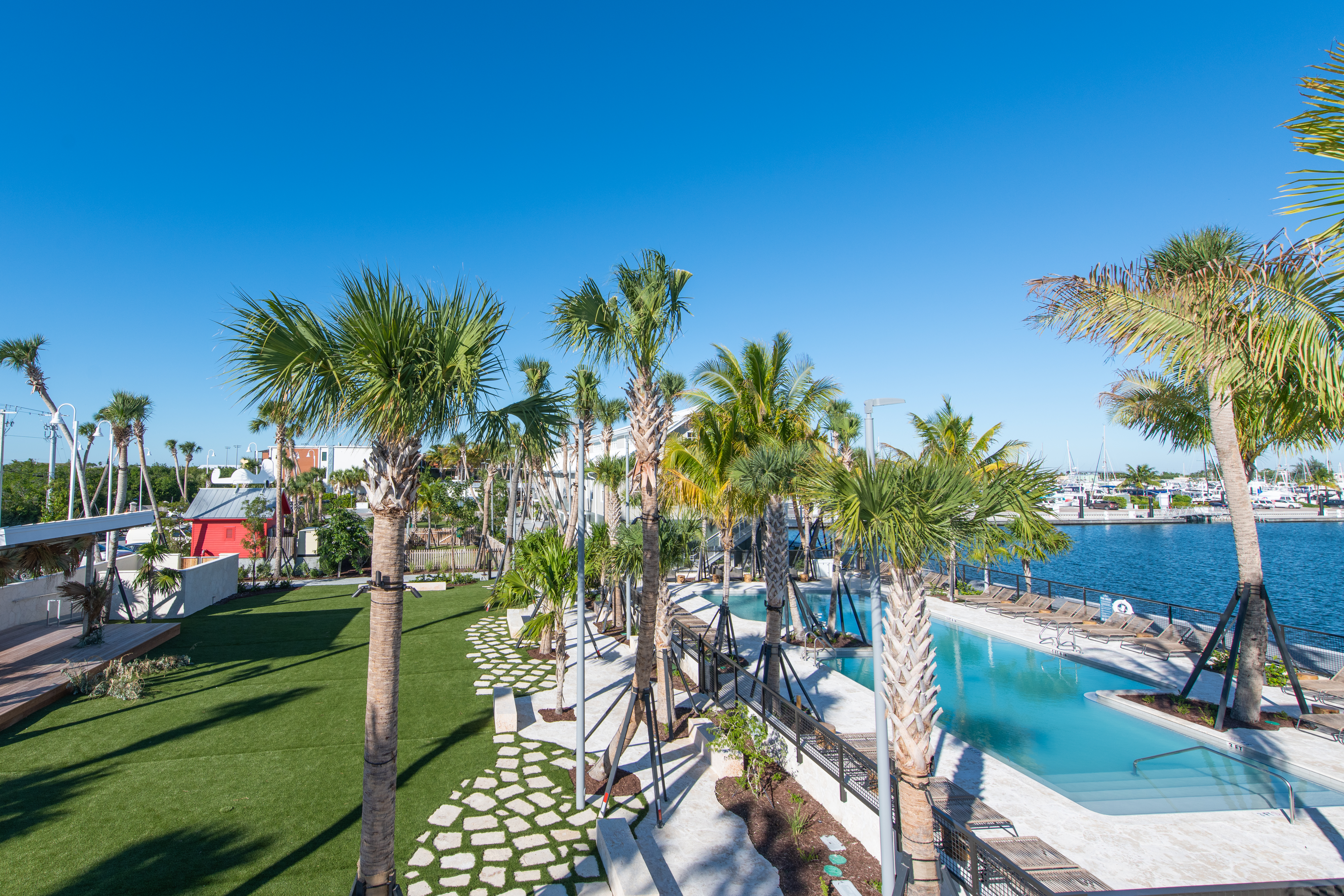 Speaking of BBQ, our newest 2,970 sq. ft. dining experience, The Barrel House, offers an authentic smokehouse menu designed by our award winning chefs and a unique selection of specialty cocktails and craft beer to complement your meal - whether dining at the bar, poolside, or for take-out. This ideal food and beverage experience supports any and all events or parties, not to mention that it ties in quite nicely with our newly christened on-site craft distillery.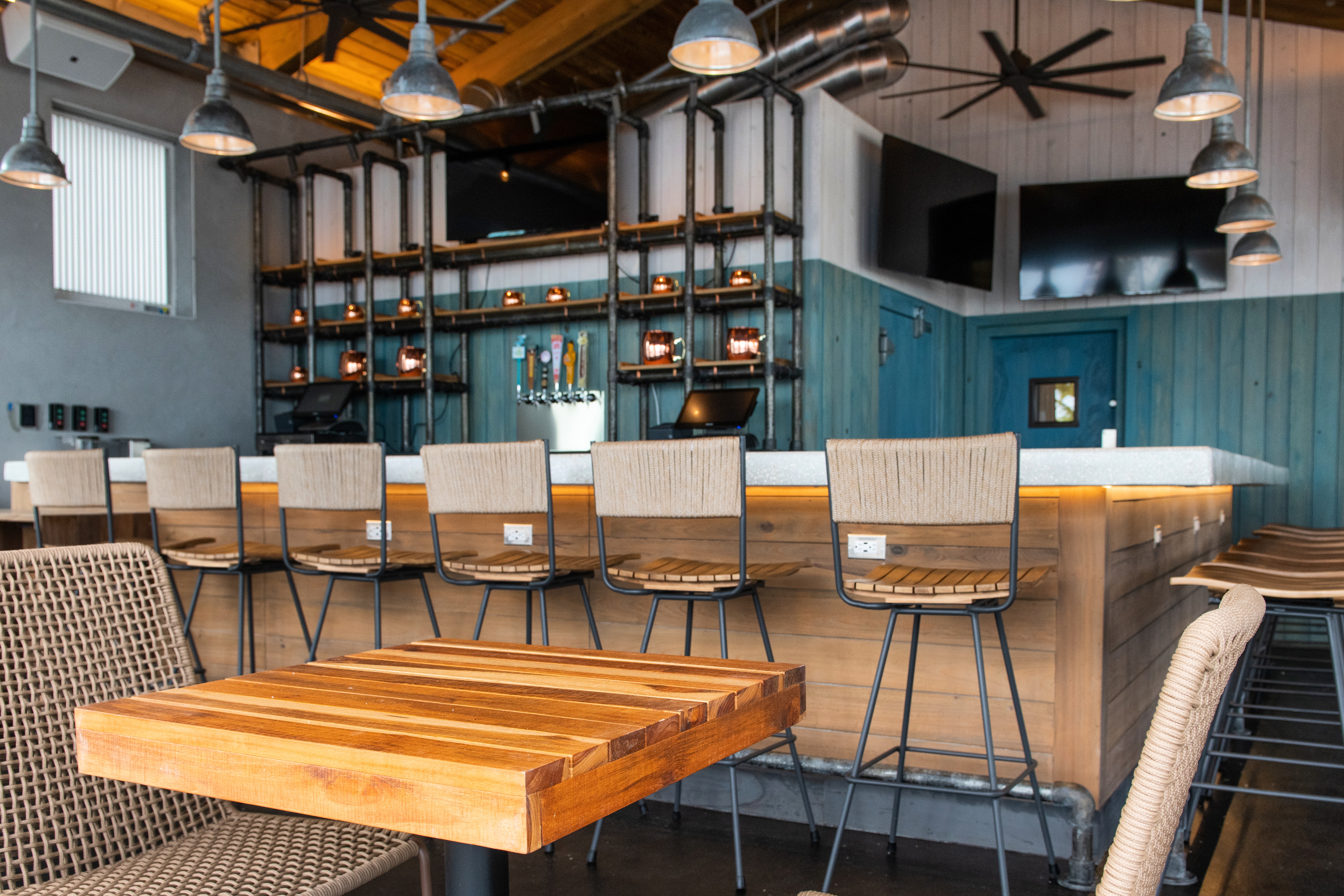 That's right, just when you thought there couldn't possibly be another activity right on-site - Stock Island Marina Village now has a new on-site distillery! Safe Harbor Light and Gold Rum, which is exclusively made on Stock Island for our three waterfront restaurants, is distilled by Jeff Louchheim of award-winning Key West Distilling. Take a tour, learn about the distilling process, and taste samples of Key West Distilling's gin, vodka, and whiskey. This makes for an extra special venue for a more unique event that is guaranteed to 'wow' your party guests.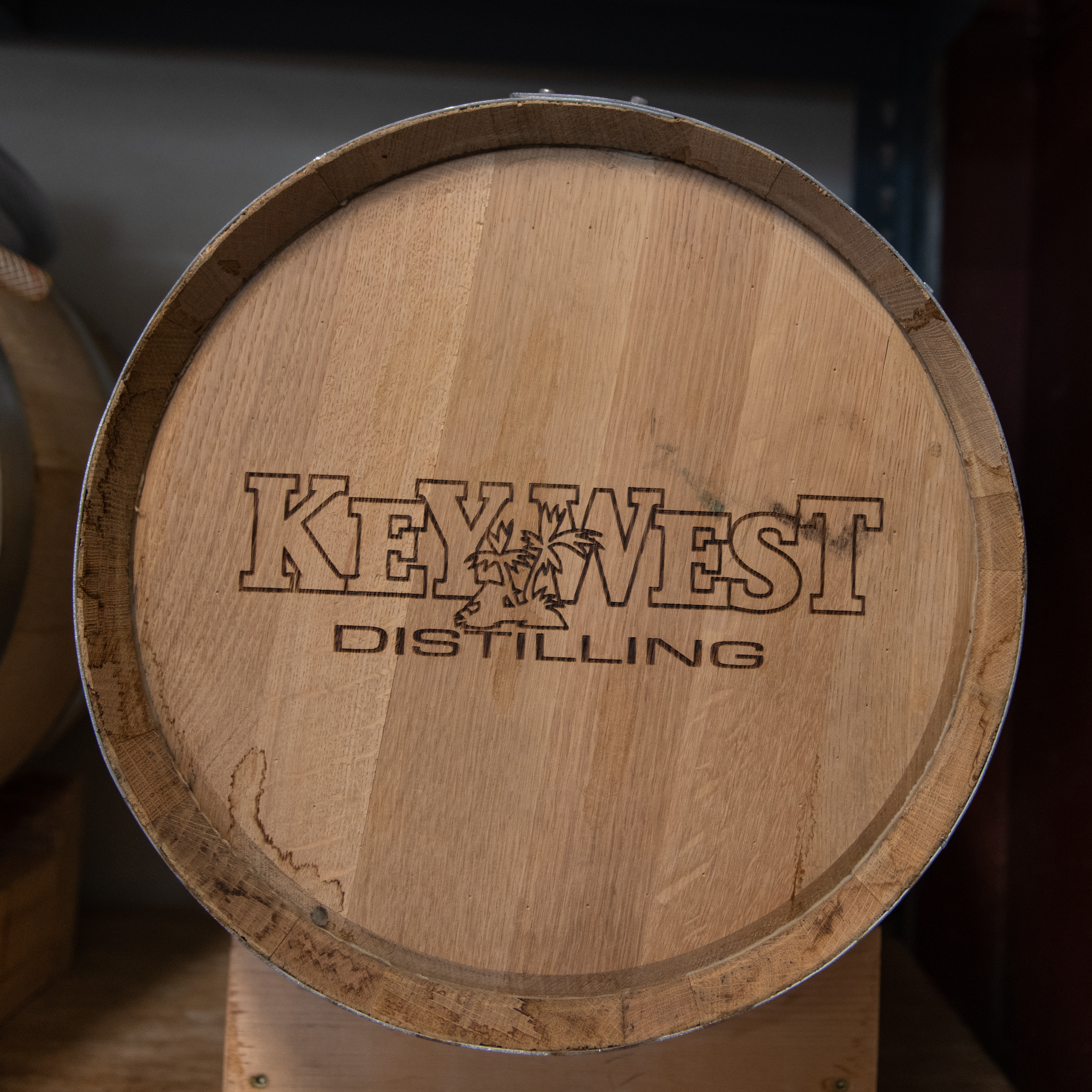 ---
New Dock
Our onshore property isn't the only space that's grown! We are excited to announce that we have increased our slip capacity from 220 slips to 288. The best part? We are now accommodating vessels up to 450+ feet!
---
Coming Soon
Next on the list, we're working on creating a marine engine service retail space so our boaters will have expert engineers on hand to help them all in one place.
Additionally, we're building workforce housing so that over 50% of our beloved employees will have housing directly on property.
For our guests, Arcimoto FUVs (fun utility vehicles) will soon be available for rental. Instead of scooters or hoofing it on foot, you'll be able to cruise around in these fun, electric, three-wheeled rides all around town (we promise, there's nothing like it!).
And last, but certainly not least, we are pleased to announce the addition of another hotel that will include more beautiful event spaces and another pool.
Discover a destination unlike any other with us and we promise, you won't be disappointed. Stay tuned for more updates and start planning your stay today!