Come celebrate with us at the annual I Love Stock Island Festival! With the heart of the events taking place right here at Stock Island Marina Village, this three day event showcases the culinary, musical, artistic, and recreational opportunities on Stock Island while honoring its rich heritage and cultural diversity.
---
Taste of Stock Island
Friday, December 13, 4-7 PM
This event highlights the various culinary specialties of multiple restaurants in the area. Taste a selection of curated plates and beverages and experience all the hidden gems that the island has to offer. Our three on-site restaurants, Salty Oyster, Matt's Stock Island, and our newest addition, The Barrel House, which specializes in BBQ & brews, will be serving specially chosen small plates and beverage pairings for all to enjoy.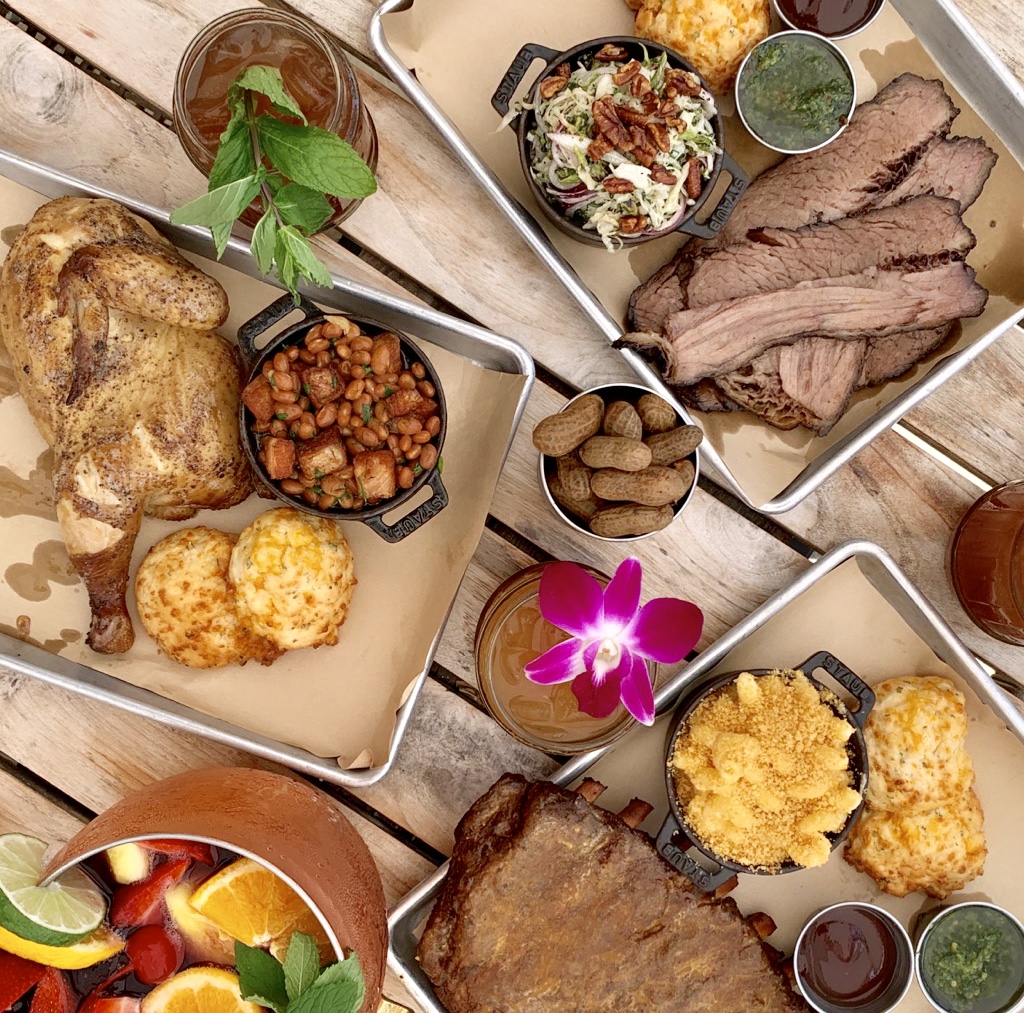 ---
Sip and Shop at The Green Pineapple
Friday, December 13, 5:30 -8:30 PM
Join us at our onsite boutique for an evening of bubbles, light bites, music and of course, shopping! Complete your holiday shopping list with luxury style and artistry featuring: Fresha London Clothing, Theresa Kalvaitis Fine Art Photography & Scarfs, Whimsy Key West Art – Barb Sage's vibrant expression of Keys living comes to life on colorful art & creative décor, and Zen by Karen Moore – Karen Moore's handcrafted gemstone & ocean element jewelry, positive energy you can not only wear, but feel!
---
Lighted Boat Parade
Friday, December 13, 7PM
Get merry with this holiday season at Stock Island Marina Village with a procession of lighted vessels in all sizes – kayaks, dinghies, fishing boats, sailing ships, private yachts and more! Delighted guests will have the best view from our property to see the bright lights on everything from tri-masted schooners to dinghies to shrimp boats. Walk the docks and check out the spectacular decorations on the boats and liveaboards who make Stock Island Marina home.
There is plenty of free parking, food from Matt's Stock Island, Salty Oyster, The Barrel House, food trucks, icy beverages, and more. Happy hour and pre-parade party begins at 4PM. The best part? This event is totally free, family-friendly, and open to the public!
---
Discover Stock Island
Saturday, December 14, 10AM - 4PM
The Barrel Housel and Stock Island Marina Village are your home bases for this exciting all day event. Complete with concessions, holiday marketplace, kid's play area, adult beverages, live music, new pool, and more! Be sure to sample and vote for your favorite roasted pork in the Cuban Pig Roast.
---
Brunch and Pool Party
Sunday, December 15, 10:30AM - 2:00PM
After a weekend of fun at the I Love Stock Island Festival, spend your Sunday in true Stock Island style at our special Brunch Pool Party. Indulge in three separate buffets, unlimited small plates, endless mimosas and bloody marys, and more. Then spend your afternoon poolside at our newest waterfront pool at The Barrel House! Reserve your table for brunch today. It's a great way to wind down from a great I Love Stock Island Festival.