We're very excited to announce our plans for the next phase of expansion and development at Stock Island Marina Village in Key West. This past month, we've broken ground on a few new additions to the Village that are sure to enhance our guest experience. We're excited to announce the development of 6 new exciting amenities. Read on below to find out more:
---
Key West Wedding Venue and Events Space
This most recent phase will include development of a highly anticipated waterfront wedding venue and event space. This newly developed space will be able to accommodate large parties and ceremonies, from 50 to 500 guests. The new venue will include a raised stage for bands and DJs as well as an extended lawn for outdoor dining and cocktail experiences.
Full catering services to be provided by our host of award-winning on-site restaurants, and all Village amenities are open to event guests, including our on-site hotel: The Perry Hotel Key West
Perry Hotel Development Phase Info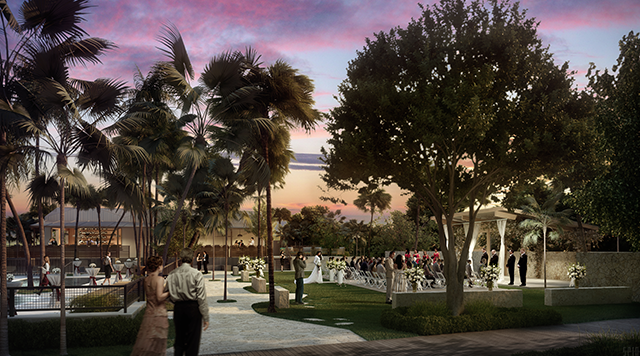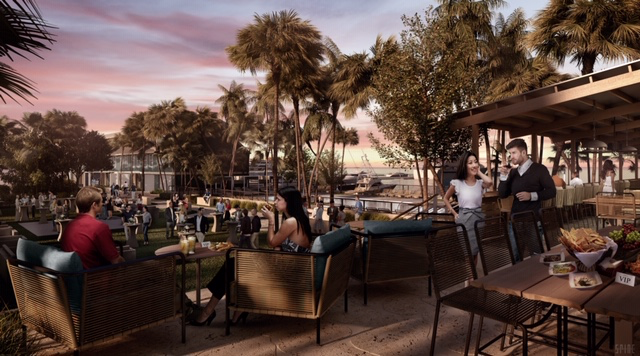 We are currently accepting wedding and event requests and expect dates to fill up quickly.
---
Our New Distillery
This is a project that has been "distilling" for a couple of years now, and we're very excited to be opening this Fall. Through the joint efforts of a local distilling partner and the team at Stock Island Marina Village, we'll be producing our own blends of spirits including a Key West Rum starting this fall. The distilling operation is being headed up by our partners Jeff Louchheim and Key West Distilling, who have won multiple awards from various spirit competitions in the past few years.
Please stay tuned for the announcement of our official launch and welcome party later this year. In the meantime, get prepared by stocking up on our custom enamel cocktail mugs.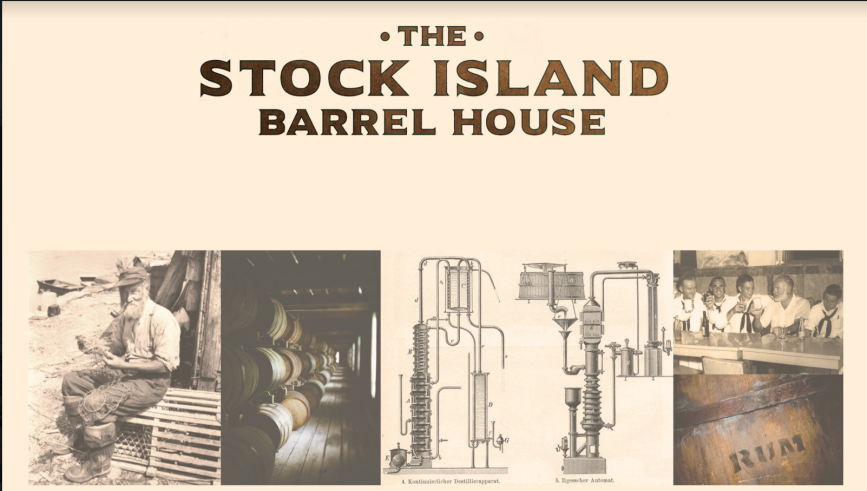 ---
New Docks
Adjacent to the new wedding venue and located between Coconut Row and North Pier, we are launching new docks that are specifically designed to accommodate larger boats and mega yachts. This is over 4000 linear feet of dockage which will be able to accommodate vessels up to 300' LOA.
Here's a look at the new plan for the docks: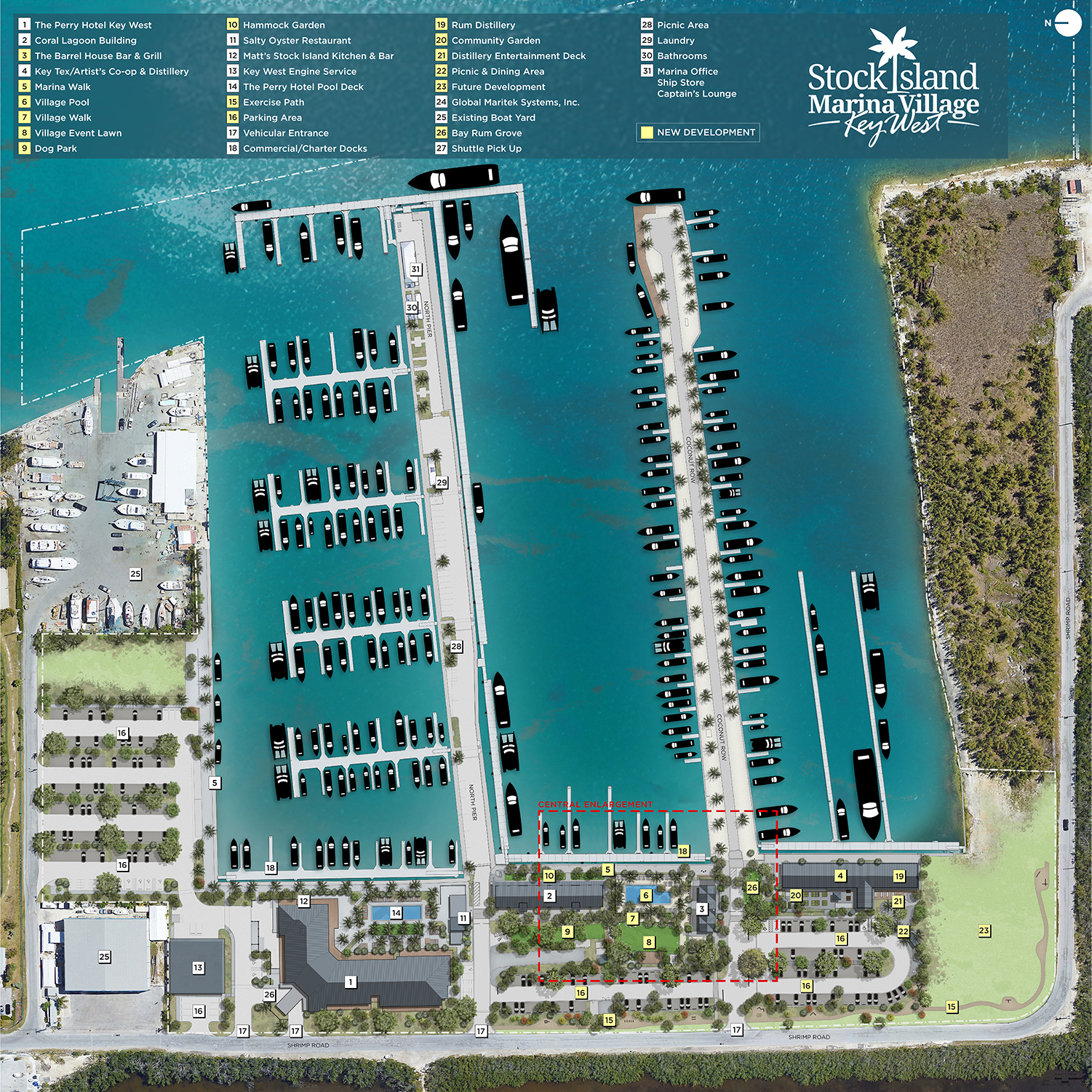 ---
Even More Amenities
New Swimming Pool, Dog Parks and Retail Shops
Additional Village amenities include a new swimming pool, which will be located just to the north of Coconut Row, in front of the new wedding and event venue. This pool will be open to all marina and hotel guests, as well as a potential "Stock Island Yacht Club" coming in the near future, so stay tuned.
Alongside the new swimming pool, and reaffirming our dedication to being a pet-friendly Village, we will be reopening our new and improved dog parks. The new dog parks will be to the south of the new events lawn and pool. Stock Island Marina Village is a dog friendly facility and we intend to continue to improve the experience for our 4-legged friends.
To be announced: Exceptional retailers as part of our new waterfront retail shops. No news yet on vendors who will call the new retails shops home yet, but we will be sure to let you know.