Grow With Us - Waterfront retail commercial space available at Stock Island Marina Village!
Key West Marine Boat Fuel
Boat Fuel in Key West
Stock Island Marina Village's fuel dock is equipped with large capacity, high speed pumps. We offer the most competitive prices in the Florida Keys on REC-90 non-ethanol gas and diesel fuel. Our fuel dock is conveniently located on the T-Head of the North Pier, on your port side as you enter our safe harbor channel (scroll down for a map and fuel dock location).
We monitor: VHF CH. 10 & 16 During Office Hours, please hail us and we will assist you at the fuel dock.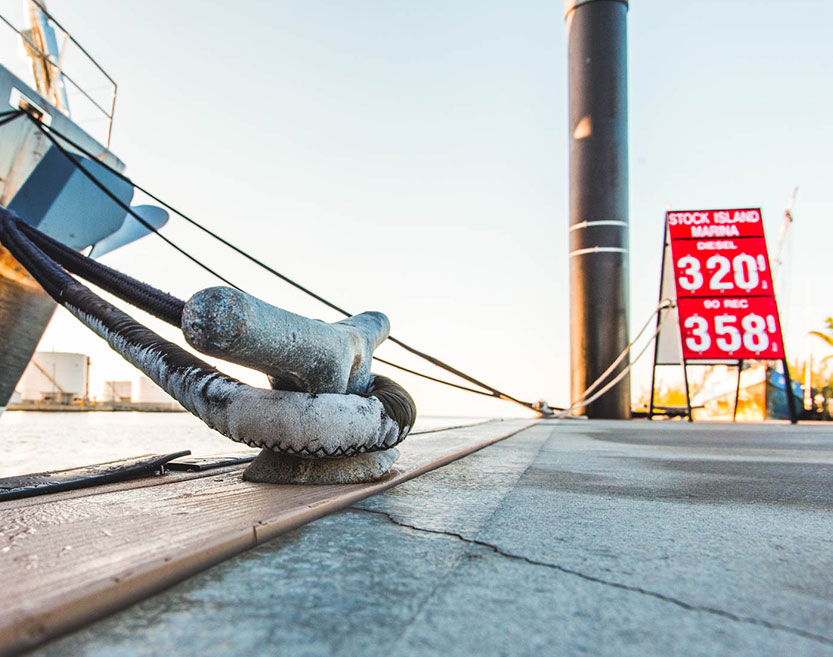 Fuel Discount and Large Volume Inquiries
We offer volume discounts of up to 6% for quantities over 100 gallons. You must contact us using the form on the right to inquire about a discount. We will call you to discuss and give you a quote ASAP over the phone.
FUEL INQUIRY FORM
The Location of our Fuel Dock
Our onsite 100-room boutique hotel, The Perry Hotel Key West, has just been awarded 2019 Conde' Nast Traveler Readers' Choice Award, named #8 in the entire state of Florida! Visit The Perry Hotel