Fuel Up and Eat Free - Get a $25 restaurant voucher when you buy 50 gallons of fuel!
Thanks for completing the form
Boat Fuel in Key West
Thank you for completing the fuel inquiry form. Our sales team will be in touch ASAP to discuss your needs.
If you are already at our location, please hail us on the radio. We monitor: VHF CH. 10 & 16 During Office Hours, please hail us and we will assist you at the fuel dock.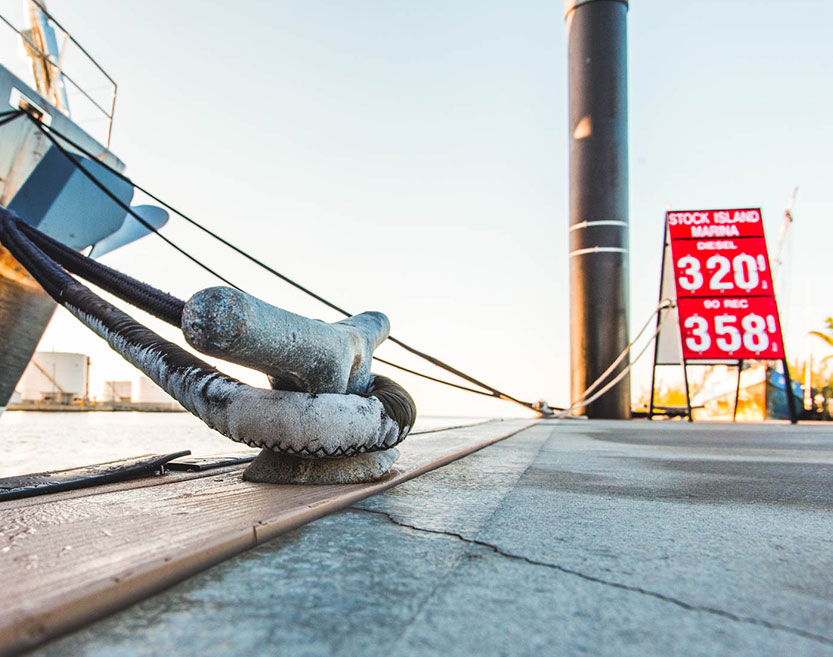 The Location of our Fuel Dock