Whether you're looking for a savory snack or BBQ bring-along, Captain Shane's Smoked Fish Dip recipe won't disappoint. As a charter captain and resident of Key West, Shane has access to some of the freshest fish on the island. In fact, that's the most important component for his dip – fresh ingredients. He even suggests using the best mayonnaise you can find, as each ingredient makes a difference. "It is what you put into it," he says. We won't argue with Shane, nor will you after giving this recipe a try.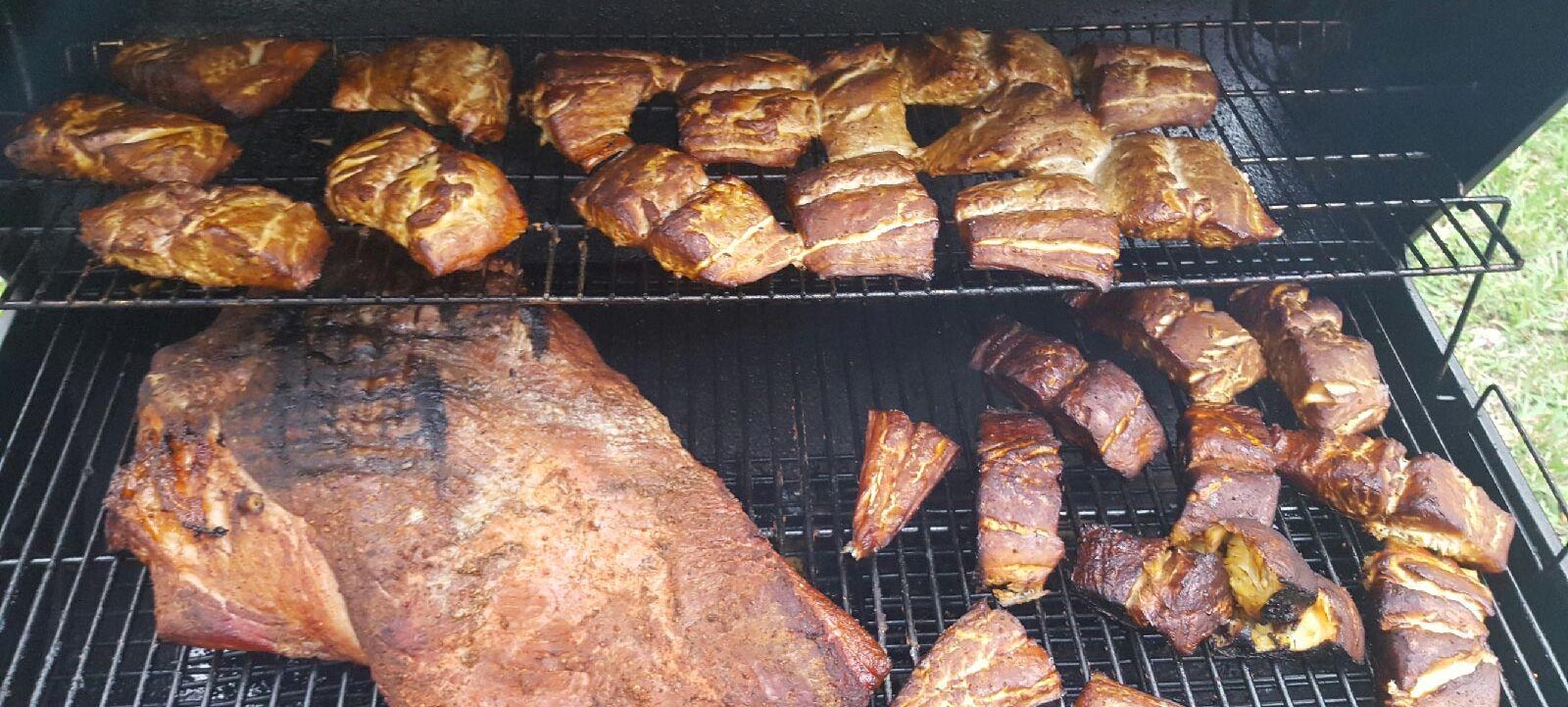 The Recipe:
Start with the brine: Use 1 quart of brine per pound of fish
Marinate fish fillets with skin in a garlic powder, soy brine overnight. Air out fish for several hours before moving to the smoker (dabbing with a paper towel speeds up the process).
Captain Shane says the amount of fish is what really determines ingredient measurements. He is always adjusting amounts to taste and highly recommends having some fun with it. The following recipe is likely to serve 4-6.
1 pound smoked fish (wahoo, kingfish or amberjack – in order of recommended)
Equal parts sour cream, cream cheese, Dukes mayonnaise—approx. ½ cup
1 teaspoon Worcestershire
1 teaspoon horseradish
2 key limes—more if needed
½ cup red onion, diced
3-4 scallion stalks with leaves, chopped
Sweet peppers, chopped—to your liking
Liquid smoke (optional)
Salt and pepper to taste
Tiger Sauce—for garnish
Smoke fish at 200-225 degrees for 3-4 hours using apple wood—low and slow with minimal moisture is key! Remove skin and bones from fish and flake with fork in a bowl. Mix remaining ingredients in a separate bowl. Fold in the smoked fish and mix until it's smooth enough to spread easily, but thick enough to stand on its own. Adjust to taste. Refrigerate for several hours. Serve at room temperature with Tiger Sauce and tortilla chips.